Big data marketing, gold mine for those who know how to manage data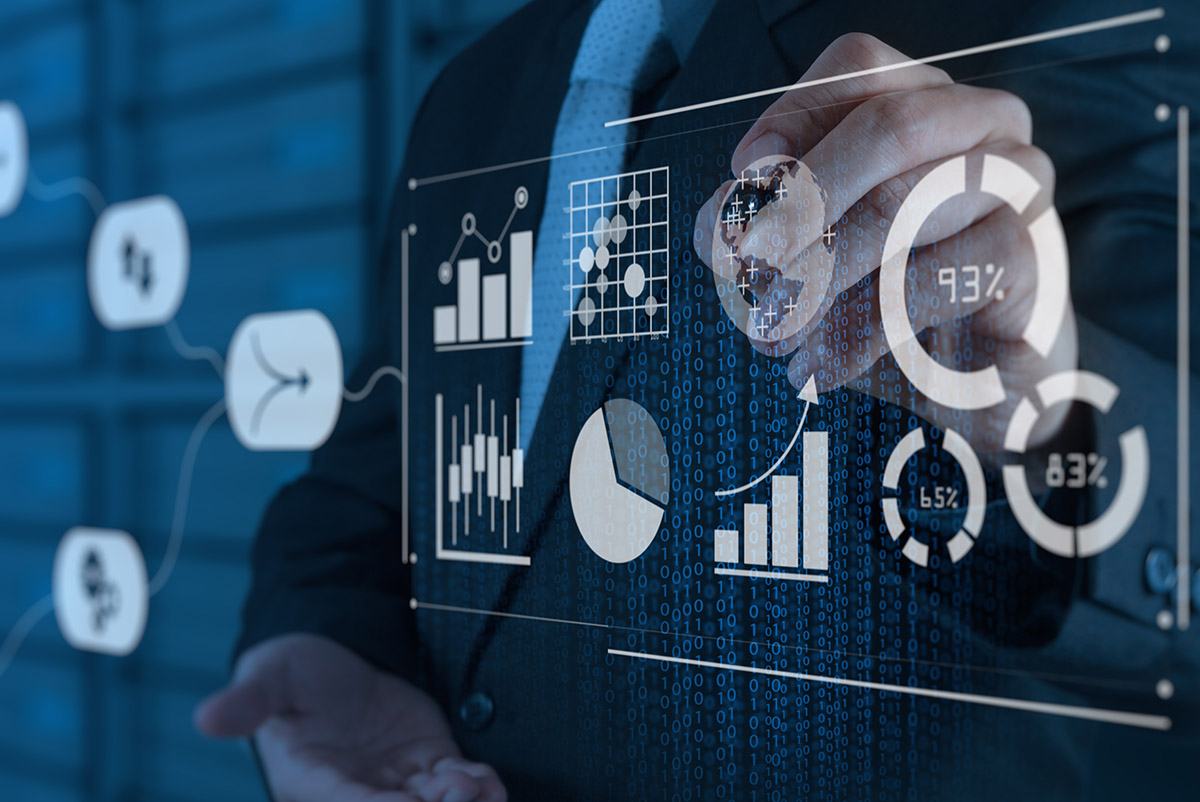 Big data marketing is born from the union of Big data and marketing. Pioneers, in fact, are revolutionizing the traditional methodologies with which in the past the companies analyzed their reference market instead of strategy and tactics to be adopted in the relationship with customers. One of the most recurrent metaphors about Big data is that of "new oil" in the modern world. But perhaps it would be the case to use another one, that of "gold mine". This is because, by virtue of their breadth and lack of homogeneity, the data needs to be "extracted" from the various sources from which they come (websites, social media, IoT devices in stores, etc.) and then undergo various processes (ingestion, integration, harmonization, analysis, etc.), capable of transforming them into business value.
According to the namesake Observatory of Politecnico di Milano, in 2018 the expenditure of Italian companies in Big data analytics systems reached 1.393 billion euros, 26% more than the previous year. A figure that, for 45%, concerns software for acquiring, processing, displaying and analyzing data, as well as applications for specific business processes.
From analytics to Big data marketing
However, Big Data Marketing does not end with analytics systems. At the heart of his innovation is a complex architectural structure, that is a series of tools and technologies that are not only able to "extract" the gold from the mine consisting of data, but also to convert it into precious artifacts. Out of metaphor, it means that all the information obtained from the customer-brand interaction in Big data marketing becomes personalized actions directed at the individual customer. A customer that is followed step by step along his customer journey, both online and offline, to detect the tastes, orientations and points of friction that can cause disaffection (churn analysis). After that, the consequent marketing automation activities (sending newsletters, push notifications, purchase proposals in upselling and cross-selling) will be more pertinent the more precise the subject profiling has been. The results of Big data marketing, therefore, are a customer experience characterized by levels of engagement and loyalty that are unparalleled.
The tools of big data marketing
Continuing in the metaphor of the gold mine, if once there were enough picks, shovels and sieves, which we can compare to the classic Excel files or to the old concept CRMs, today we need drills and GPS, that is particularly advanced software. Above all, we need a Cloud Data Management Platform (CDMP), a framework that groups together more modular functions, each of which fulfills a specific task in harmony with the others. Only in this way the module that deals with storing and processing enormous amounts of data can dialogue with the one that interfaces with IoT (Internet of Things) devices, placed inside the stores. Or, again, the amount of information stored can be channeled towards analytical dashboards and artificial intelligence algorithms and machine learning, with which to anticipate trends in a predictive manner. Hence the various outputs that can take the path of product recommendation, lead scoring, dynamic pricing and so on. All potential automations made possible by big data marketing.
The right partner to make the mine bear fruit
Knowing how to manage data obviously requires the possession of hard skills in highly innovative areas, combined with consolidated collaborations with reference vendors and system integrators on the market. But it also requires an approach that brings together the knowledge of the tools with a marketing concept that is in step with the times. Indeed, Big Data Marketing is not just the complex of technologies that make the gold mine profitable. It also represents a new strategy in a world that has changed profoundly since Philip Kotler began to address the issue. The great opportunities offered by intelligent management of personal data must not make us forget the importance of protecting privacy, which is becoming a serious brand reputation factor. For this reason, companies that decide to "dig" in their Big data mine must ensure that they have partner who knows how to guide them with the right skills and method.