ReFab4.0, the IoT predictive maintenance Solution for Indutry4.0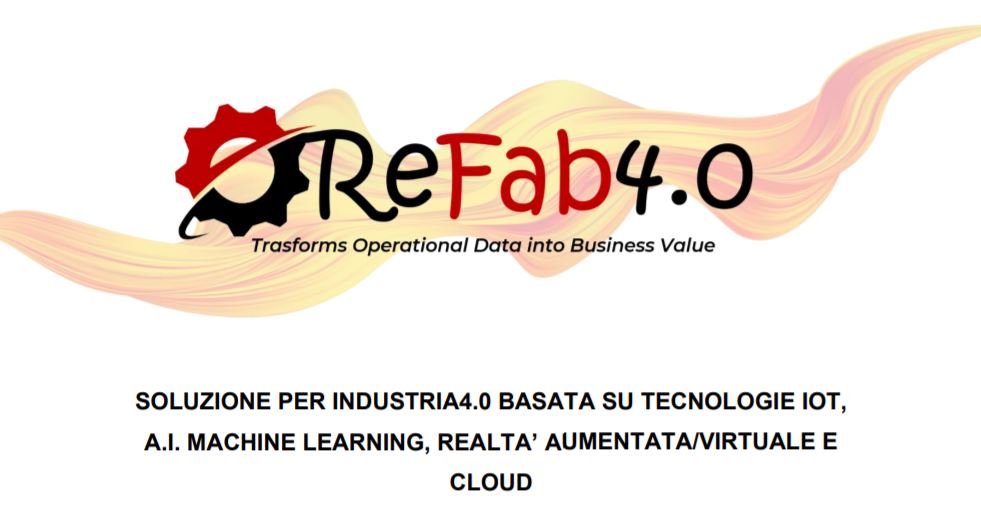 ReFab4.0, the IoT predictive maintenance Solution for Indutry4.0
By 2023, a third of companies that have implemented IoT technology will also have invested in Artificial Intelligence. This was stated by Gartner in his study "2020 Gartner IoT implementation Trends Survey"
"47% of companies are ready to increase investments in IoT by 2023, while a third of those already using the technology will use it in tandem with Artificial Intelligence." This is stated by Gartner in his study "2020 Gartner IoT implementation Trends Survey".
The study shows that companies (at EU and world level) will increase investments in Digital Enabler Technologies by 2023 and that the acceleration towards modern frontier technologies is due to the impact of the pandemic.
Companies that will implement IoT and AI have predictable ROI over a given time frame and that on average does not exceed three years, so the KPIs are promising. Most companies can count on significant savings, obtained using modern frontier technologies that have enhanced business models and corporate assets.
This is easily measurable with the implementation of ReFab4.0, a Relatech solution dedicated to the theme of Industry4.0 for monitoring systems and production processes.
ReFab4.0, verticalization of the digital and cloud-based platform RePlatform, the heart of Relatech commercial offer, allows real-time monitoring of the operating parameters of machinery and production processes thanks to the use of IoT tools and to develop advanced analyzes based on Machine Learning algorithms to prevent possible malfunctions.
The Gartner study shows that 31% of the cluster of companies analyzed confirms that they use the so-called "Digital Twins" for predictive maintenance on commercial and industrial assets, such as lifts or turbines and for the optimization of production processes, having the possibility of remote monitoring of assets.
The latter represents one of the strengths of the ReFab4.0 solution. In fact, thanks to the use of Augmented Reality tools, the solution is able to create a 3D Digital Twin (Digital Twin) of the machinery and develop guided multimedia procedures to support real time maintenance interventions, identifying anomalies and/or possible failures and avoiding blocking the entire production chain.
In conclusion, from Gartner's analysis, by 2023 one third of medium-large companies that have already implemented the IoT will have created at least one-use case associated with a digital twin.
Relatech has already started an implementation project of the ReFab4.0 solution in the Industry area with the customer Eles S.p.A., a leading company in the design and implementation of test solutions for semiconductors, with the aim of digitizing its business model and automating more and more the servitization process with which Eles sells innovative solutions to its customers.