Relatech exhibitor at Cyber Resilience Forum, exclusive networking event for cybersecurity specialists.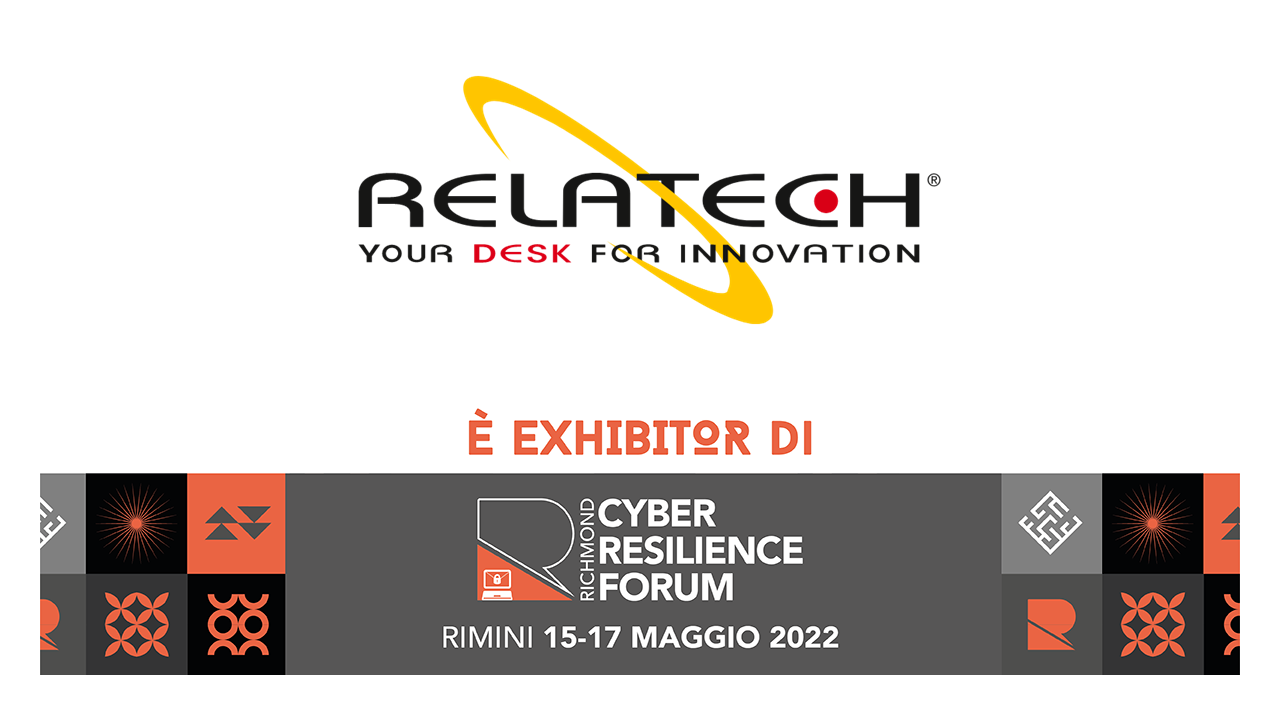 The Relatech Group exhibitor at the Cyber Resilience Forum, event organized by Richmond Italia dedicated to cybersecurity specialists, which will take place from 15 to 17 May 2022.
The Richmond Cyber Resilience forum is an exclusive moment of encounter between the demand and the offer of products, services, solutions and projects that involve the IT Officer responsible for the technological choices of Italian companies. The event is dedicated to all the companies that see the investment in cybersecurity the beginning of a path to secure their infrastructure.
The event is the ideal opportunity to evaluate the most technological offers and services, in terms of Cyber Security. On this occasion, the Relatech Group will present the ReSOC service, the Relatech Security Operation Center that allows customers to manage and prevent all security exposures and intrusion attempts and offers cybersecurity protection systems.
The ReSOC service is part of the Group's strategic plan that focuses on cybersecurity. In fact, in order to meet the growing needs of the market and its customers in this field, the Relatech Group has decided to develop the innovative ReSOC assistance service, relying on the high expertise of the company Mediatech, the Group's aggregator hub for cybersecurity and cloud services and solutions.

Find out more in the press release!