Xonne, a Relatech Group Company, has developed the App Museo Digitale Diffuso del Ciclismo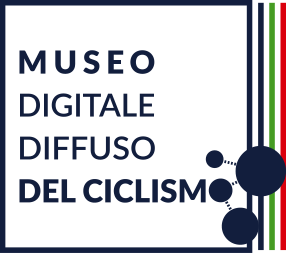 XONNE, A RELATECH GROUP COMPANY AND INNOVATIVE SME, LEADER IN VIRTUAL AND AUGMENTED REALITY SOLUTIONS, HAS DEVELOPED THE APP MUSEO DIGITALE DIFFUSO DEL CICLISMO WITH THE PATRONAGE OF RAI, GAZZETTA DELLO SPORT GRUPPO RCS AND FEDERAZIONE CICLISTICA ITALIANA
Relatech S.p.A., Digital Enabler Solution Knowledge (D.E.S.K.) Company and innovative SME listed on AIM Italia market (Ticker: RLT), announces that, today, on the occasion of the start of the Giro d'Italia Giovani Under 23 2020 (8 stages from 29 August - 5 September), the mobile and web application Museo Digitale diffuso del ciclismo (translate in Widespread Digital Museum of cycling) developed by Xonne S.r.l., a company of Relatech Group and innovative SME leader in virtual and augmented reality solutions.
Relatech thanks to its digital and cloud-based platform RePlatform, and Xonne, expert in innovative applications for the Digital Customer experience, have created the App Museo Digitale diffuso del ciclismo under the patronage of Rai S.p.A., Gazzetta dello Sport gruppo RCS, Federazione ciclistica italiana and with the support of the Istituto Luce.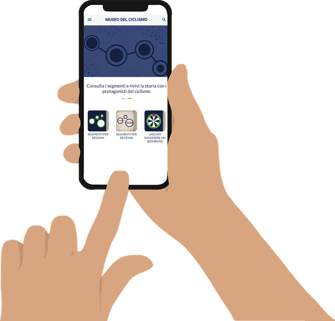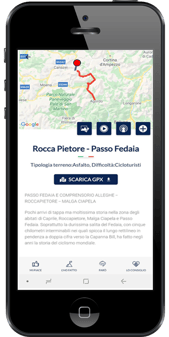 The app, based on modern frontier technologies Digital Enablers, such as Augmented, Virtual and Mixed Reality and IoT, allows the user to explore the Italian epic of cycling through extra content. In fact, through the modern geolocation systems present in the app (downloadable map gpx system), the user retracing the routes and racetracks that have made the history of cycling, can access confidential and experiential content in augmented reality, such as a market videos, photographs, interviews with the champions of yesterday and today, unpublished articles and insights belonging to the private libraries of cyclists and to the RAI archives, Gazzetta dello Sport RCS group and the Italian Cycling Federation.
Modern Digital Enabler, VR and AR technologies become fundamental to expand and enrich the user experience, making it unique and interactive through gamification techniques.
The app is now downloadable: